Everyone is built differently. It's important to get the tension just right to ensure that sweet spot of comfort and function.
If you ordered a new premium system, you will receive the four rings listed below.
They are conveniently labelled as Ring A, B, C and D, in the alphabetical order, and they should be tried in this order for first time users:
Ring A: Large Beige Standard-Tension (22mm)
Ring B: Large Pink High-Tension (22mm) 
Ring C: Medium Beige Standard-Tension (19 mm)
Ring D: Medium Pink High-Tension (19 mm)
ALWAYS start with the largest size and the lowest tension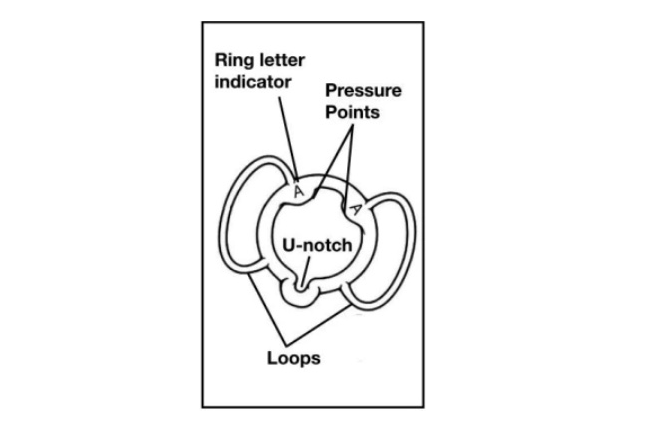 Correct ring positioning is necessary to keep an erection
Tension rings should be positioned so that the "U" shaped notch (urethral notch) is on the bottom of the penis and the pressure points are at the top of the penis.
Possible Scenarios
Scenario 1
Scenario 2
Scenario 3
Scenario 4